Le startup più disruptive negli USA secondo The Information

Tutti e tre sono nell'ultimo gruppo di startup che The Information pensa valga la pena di monitorare negli USA. Le nove aziende selezionate fanno parte di un'ampia varietà di attività commerciali, dal settore immobiliare alla negoziazione di titoli, fino alla sicurezza informatica.
Ma tutti stanno hanno un atteggiamento disruptive per le attività esistenti. Molti usano la tecnologia AI, come Hopper, StockSmart e Darktrace.
LE ATTIVITA'
Questo gruppo di start-up che suggeriamo di osservare include aziende disruptive nei settori di proprietà immobiliari, viaggi, giornalismo, commercio di azioni, sicurezza informatica e assistenza sanitaria.
Poi c'è una startup che fa uno smartphone che non consente ai provider di raccogliere informazioni private. Questo è un prodotto che probabilmente troverà molti clienti preoccupati per la loro privacy. Abbiamo anche una startup che cerca di aiutare a risolvere la crisi degli oppioidi e una nuova azienda che entra nel settore immobiliare.
Here is the list: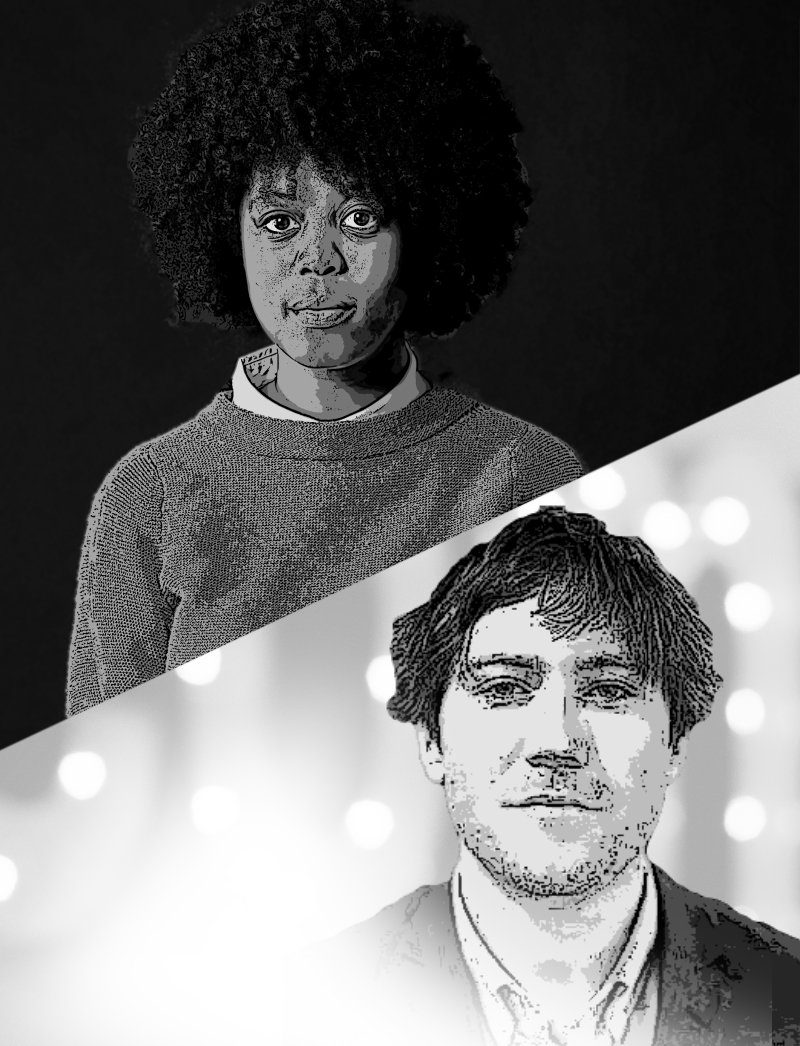 Company: Civil
Founders: Matthew Iles, Lillian Ruiz + seven others
Money Raised: $5 million
Investors: ConsenSys
Why It Made the List: Civil aims to come up with a new way to finance independent journalism without relying on advertising, a mission that looks more important by the day. Its solution is a blockchain-based news platform that will rely on a complex system of crowdsourcing, digital currency and game theory to support a network of dozens of journalists focused on in-depth reporting.
Mr. Iles, who has a background in digital strategy and marketing, is one of nine co-founders at Civil, a reflection of the New York company's desire to eschew traditional hierarchy, though he also holds the CEO title. Lillian Ruiz, the second founder to join, heads growth and operations. Civil is funding its initial operations, as well as its first batch of more than a dozen journalists, with an investment from ConsenSys, a blockchain software technology company. But continued support will come from the sale of civil tokens to readers, which will allow them to have a say in the site's governance. Anchoring the publishing system in a blockchain will facilitate token holders' participation in decision-making, and also protect the eventual archive of stories from interference. In addition, an independent council will be created to guard against unethical behavior. Civil is planning the initial coin offering for March, with the news platform set to go live in April. —Wendy Pollack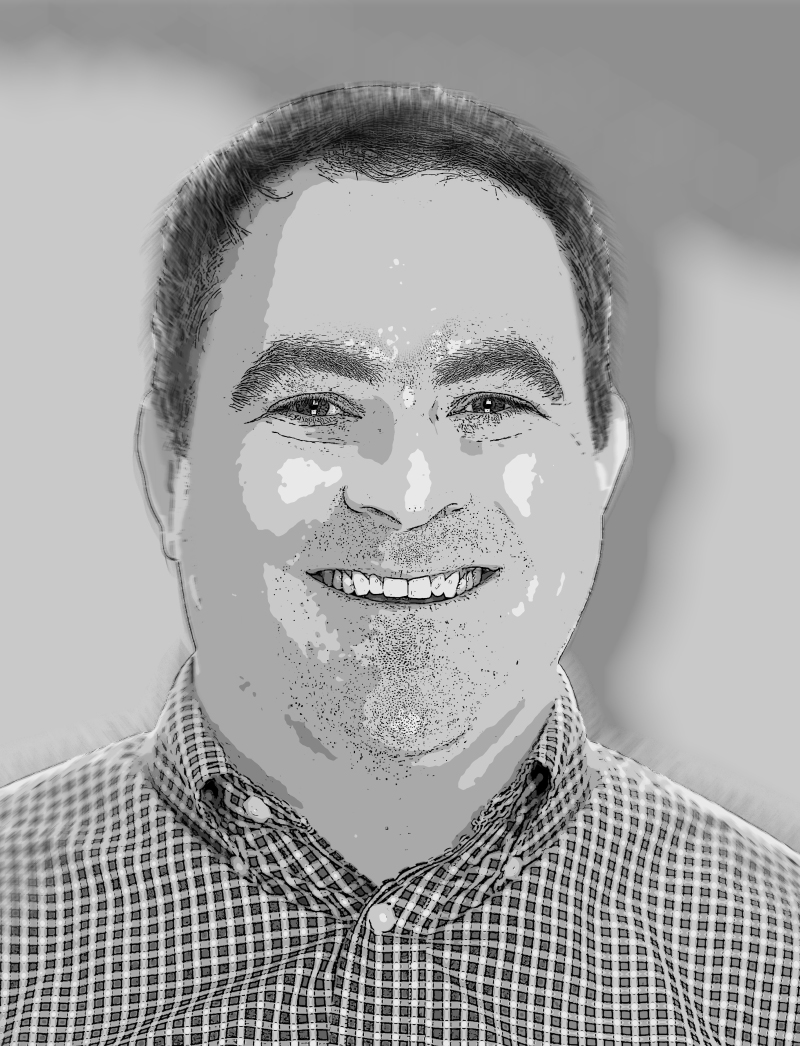 Company: Vesper
Founders: Bobby Littrell and Karl Grosh
CEO: Matt Crowley
Money Raised: $17 million
Investors: Accomplice, Amazon Alexa Fund, Miraenano Tech, AAC Technologies and Hyperplane Venture Capital
Why It Made the List: Vesper makes microphones that can run on a small battery for days without a recharge. That makes the Boston-based startup a potential winner from the voice assistant boom being pushed by Google and Amazon. It's leading to microphones getting slapped onto nearly every object in our daily lives, including speakers, TVs, thermostats, refrigerators and cars.
Vesper's microphone takes advantage of so-called piezoelectric materials, a type of material that generates an electrical charge in response to pressure such as audio vibrations. The microphone design will make always-listening devices run at lower power and be more durable than traditional microphones. Founded in 2009 by academics out of the University of Michigan, Vesper started delivering its microphone to partners last year and has shipped over a million units. With the partnerships Vesper has in the pipeline for 2018, the company claims it will be shipping tens of millions of its microphones soon.
Through the Alexa Fund, Amazon got behind the company as a strategic investor in a $15 million Series A round that closed last year. Amazon has also started pushing Vesper microphones to partners that are integrating the Alexa voice assistant into their devices. Vesper has partnered with many of the major chip players, including Qualcomm and Synaptics, to pair its microphones with chipsets designed for voice assistant-powered products.
"We're the only option there is for many new voice interface devices," said Vesper CEO Matt Crowley. "Basically, if you want to make a battery-powered voice interface, you have to use our technology. Since microphones are going into every product imaginable and we have unique microphone technology, everyone wants to try out our tech."—Aaron Tilley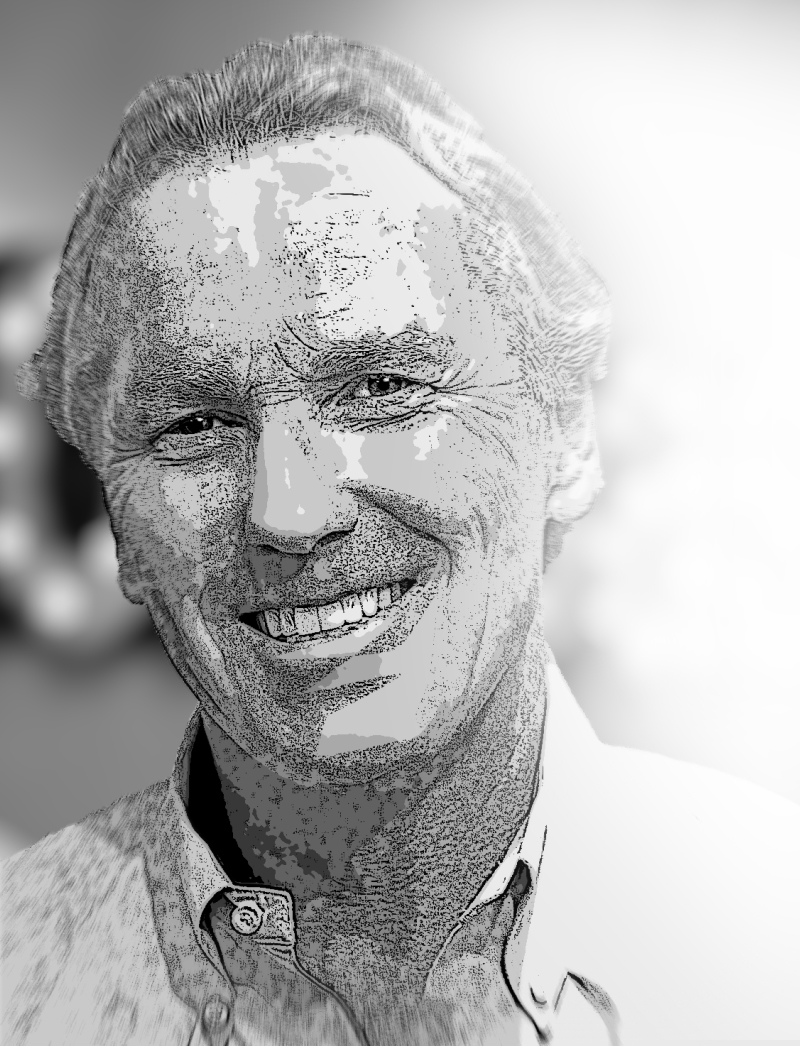 Company: Axial Healthcare
Founders: Kevin Kirkpatrick, Paul McCurry
CEO: John Donahue
Money Raised: $30 million
Investors: Blue Cross Blue Shield Venture Partners, Oak HC/FT
Why It Made the List: The subscription software company wants to help solve the opioid crisis raging across America, arguably the biggest public health issue right now. It cost the U.S. economy $504 billion, or 3% of GDP, in 2015, according to data compiled by the Council of Economic Advisers.
Axial's software analyzes data provided by its health insurer clients, including Blue Cross Blue Shield and Anthem/Amerigroup. The software tries to identify patients in the insurers' networks who are at risk of overdosing. It can then alert their doctors and suggest steps to treat their addiction, including mental health therapies. If the platform's data shows that a doctor is oversubscribing opioids, Axial notifies the health insurer, which can use that information to remove the doctor from the network, said CEO John Donahue in an interview. He was previously CEO of Cogent Healthcare and CFO of what is now Sanofi, the French pharmaceutical giant.
In 2017, which was Axial's first full year in the market, the company reached four million opioid patients in Tennessee, Alabama, Pennsylvania, Delaware and West Virginia. Axial is now expanding in New York, Massachusetts, New Jersey, Arizona, Georgia, Florida and Texas. Medicare and Medicaid are also clients, said Mr. Donahue. Axial boasts that one client saw a 17% decline in opioid prescriptions and 12% decrease in opioid-related deaths as a result of its software.
The idea is that the insurers can save money on not having to pay for emergency visits and procedures related to opioid addiction. The cost of the subscription is based in part on a percentage of those projected savings, Mr. Donahue said. "Insurers pay for it because it is costing them so much money to cure the addicted," said Annie Lamont, a partner at Oak HC/FT, a VC firm in Connecticut that invested in Axial. —Serena Saitto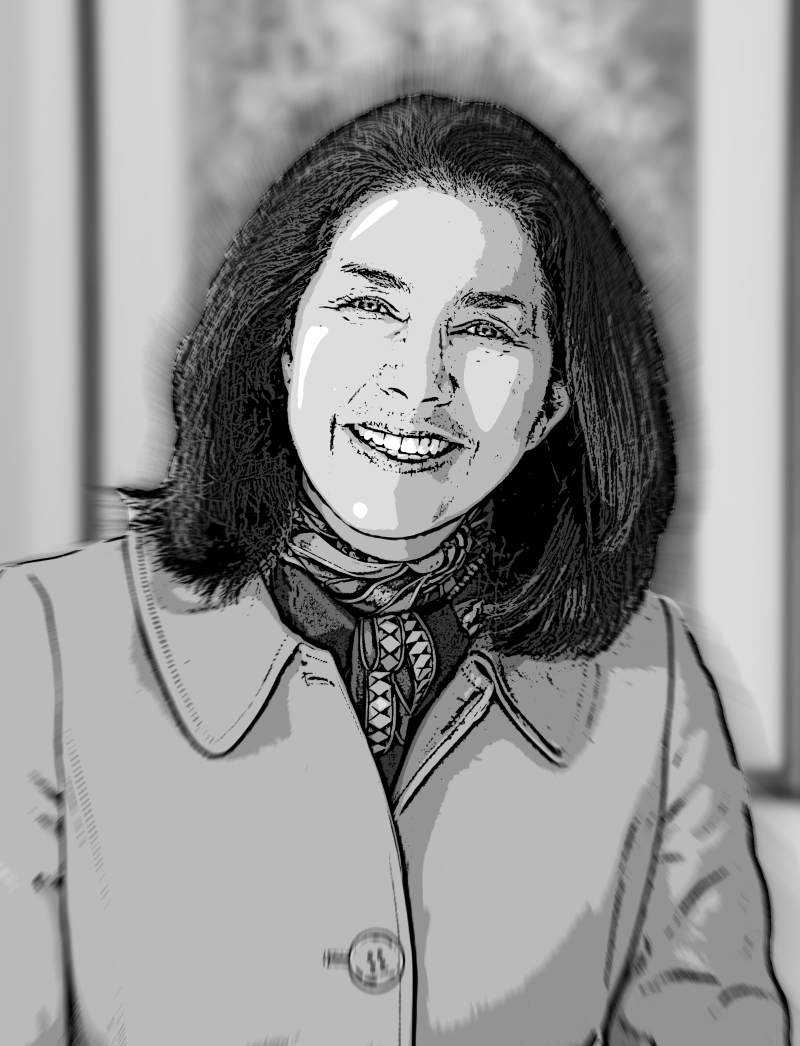 Company: StockSmart
Founders: Suzanne Cook (CEO) and Spencer Cook
Money Raised: Undisclosed
Investors: Undisclosed
Why It Made the List: StockSmart says it has found a way to harness artificial intelligence for stock trading. It makes software that uses AI to determine when to buy and sell stocks, which it plans to launch commercially later this year. It plans to initially target hedge funds, private equity firms and portfolio managers at mutual funds.
The health care and retail sectors already use AI-powered software that make predictions by finding patterns in large data sets. But Ainstein, as the product is called, goes further. It learns from the data and makes stock trading decisions based on those lessons.
StockSmart has been developing Ainstein since 2014 in combination with graduates and professors from the Massachusetts Institute of Technology. The startup owns all of its intellectual property, said CEO Suzanne Cook. She said StockSmart has raised money but declined to name its investors. Prior to founding StockSmart, Ms. Cook was a Wall Street analyst focused on disruptive technology in the energy industry.
StockSmart is currently providing its software to Dow Jones and Charles Schwab & Co. under an early beta program and plans to open it up to other companies starting in the second quarter of the year, Ms. Cook said. StockSmart has also formed partnerships with companies like Microsoft and Tencent to help promote Ainstein. StockSmart also plans to pitch Ainstein as a cost saver for corporate pension funds. —Kevin McLaughlin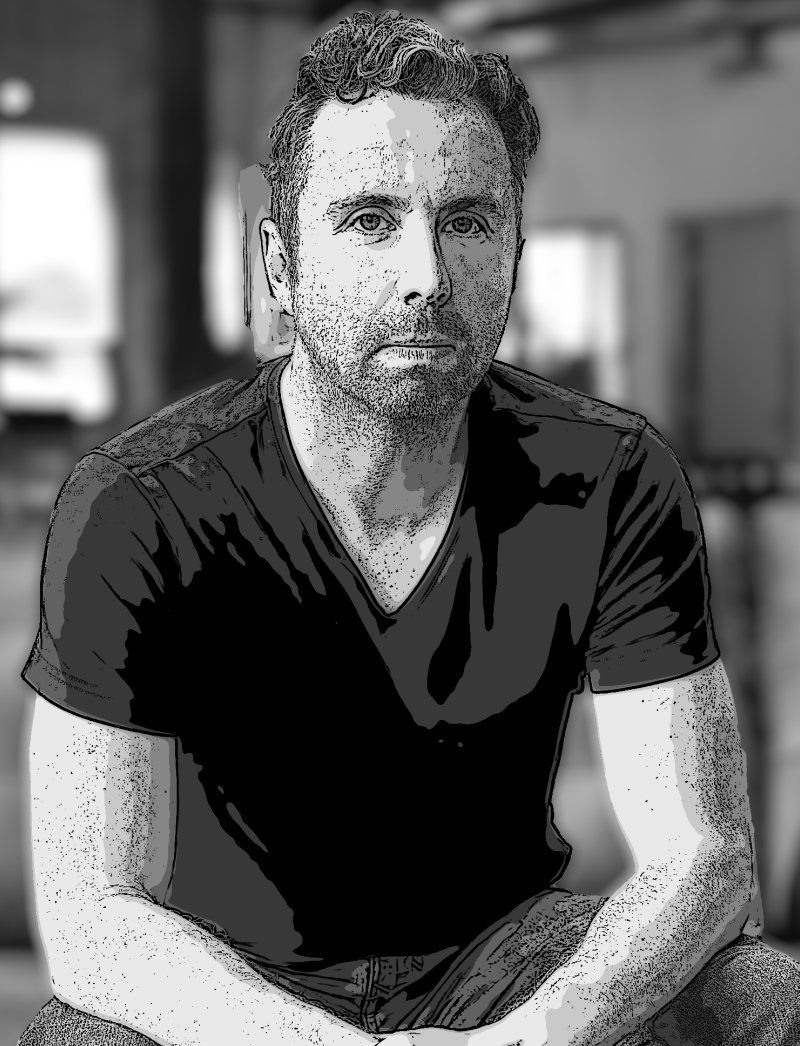 Company: Hopper
Founders: Frederic Lalonde (CEO), Joost Ouwerkerk, Sebastien Rainville
Money Raised: $83.4 million
Investors: Brightspark Ventures, OMERS Ventures, Atlas Venture
Why It Made the List: In the crowded market for online travel booking apps, Hopper uses AI to help people find the best deals. Hopper has been doing that in flight bookings for several years but is now expanding into hotel bookings. The new feature offers predictions on when hotel prices might go down and has smartphone-shot vertical videos of rooms rather than glossy photos. So far, it offers rooms in New York boutique hotels, but it plans to expand into five to 10 more cities this quarter.
The service is similar to its flight app, which uses push notifications to alert customers about low prices, hoping to prompt purchases, rather than only waiting for customers to search for tickets. CEO Frederic Lalonde, a former Expedia executive, says the company has proprietary data that predicts where users might want to go and when they should book. For instance, perhaps they might buy a flight to Milan if it's too expensive to go to Rome. The firm hopes this data, which it spent years putting together, gives it an edge on bigger rivals, such as Expedia and Priceline-owned Kayak. Hopper, based primarily in Montreal and Boston, has shown some early success, generating gross bookings of $500 million over the last three years. Airbnb held early talks to potentially buy it.
Mr. Lalonde said it still has half of the money from its last funding round in the bank but may be up for fundraising this year. "Every day now feels like we're right at the cusp of this break-out moment where you could see us climbing into the unicorn club really quickly," he said. "If we break through in lodging, we become very interesting." —Cory Weinberg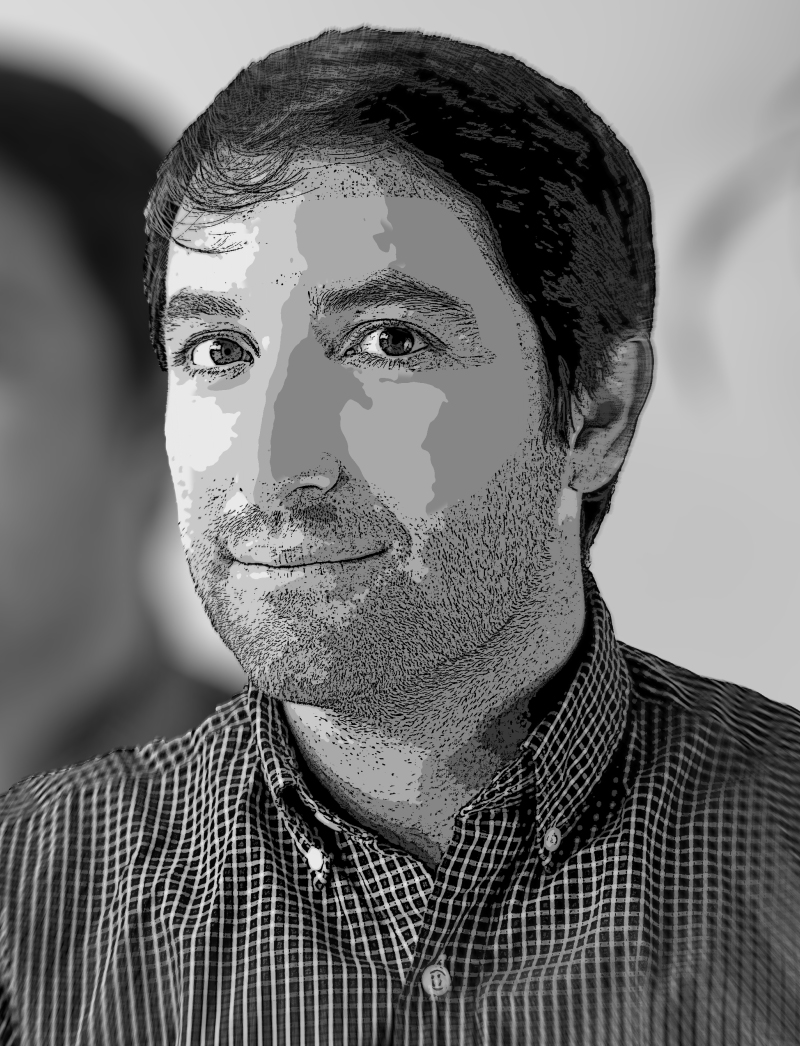 Company: Open Listings
Founder and CEO: Judd Schoenholtz
Money Raised: $7.5 million
Investors: Y Combinator, Arena Ventures, Matrix Partners
Why It Made the List: Open Listings is one of a new crop of startups aiming to disrupt the way people buy homes. It's a market that is drawing increasing interest from venture capitalists, thanks to Redfin's surprising success on the public market and SoftBank's investment in another firm, Compass. Open Listings' model is simple: It's an online real estate listing service and brokerage that connects people who are looking to buy a home with real estate agents.
People browse through listings, and if they want to attend an open house, they can contact a local agent who works with the firm. The customer can even use the site to bid on the house. Completing the purchase would be handled by one of the site's agents.
The company's closest competitor is Redfin, though Open Listings doesn't employ full-time real estate agents. Instead it has a network of agents on tap, who get a cut of the roughly 3% commission when the house is sold. The agent also splits that commission with Open Listings and the buyer. That means the buyer gets a little cash back. For the agents who work with Open Listings, they might get a smaller cut of the house purchase than they would normally. But Mr. Schoenholtz says they make up for it in volume and are able to connect with home buyers who are closer to making a purchasing decision. Many work for the site part time to supplement their main business.
To date the site has handled $500 million in home sales across California and Washington, and it increased its volume of home sale five times in 2017 over the year before. It plans to expand to Texas this year. The company has been pursued by VC firms looking to invest in an upcoming B round, according to a person familiar with the matter. —Tom Dotan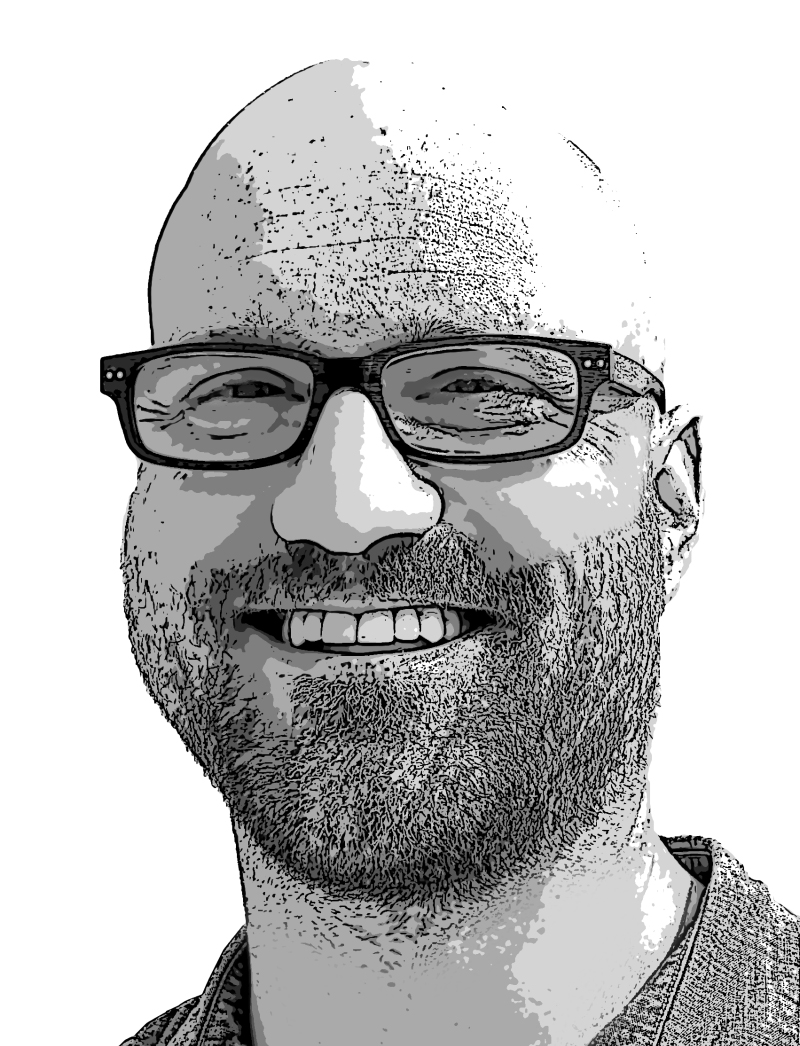 Company: Purism
Founder and CEO: Todd Weaver
Money Raised: $500,000 in convertible notes.
Investors: Headland Ventures. Its Series A is planned for later this year.
Why It Made the List: Amid increasing concern about hacking, surveillance and privacy, Purism is building a mobile phone with an operating system that prioritizes security and blocks tech companies from gathering sensitive, personal information. Purism isn't the first company to build a privacy-focused smartphone, but it is one of the only to do so using its own Linux-based operating system instead of Android. Mr. Weaver says building a mobile operating system from scratch is the only way to plug all the security and privacy holes common in most phones. Purism's "PureOs" is free and open source, meaning any software engineer can analyze the code for security flaws. Despite the geeky nature of the phone, Mr. Weaver said it's designed for the average consumer.
Purism, which launched in 2014, already has a track record in hardware. The company sells security-focused laptops that have a cult following with software engineers and professionals who handle sensitive information, like attorneys. Mr. Weaver, a tech industry veteran and software developer, was founder and CEO of Ivi, which billed itself as "the first online cable system" before losing a lengthy legal battle with traditional cable companies.
Purism, which has 32 employees, has so far bootstrapped itself with the help of a handful of angel investors. But the company plans to complete its Series A fundraising round this year and target more mainstream customers. Purism is structured as a "social purpose corporation," which allowed it to put restrictions in its articles of incorporation that prevent the company from ever gathering customer data and using it to generate revenue. Mr. Weaver calls that practice "surveillance capitalism." —Reed Albergotti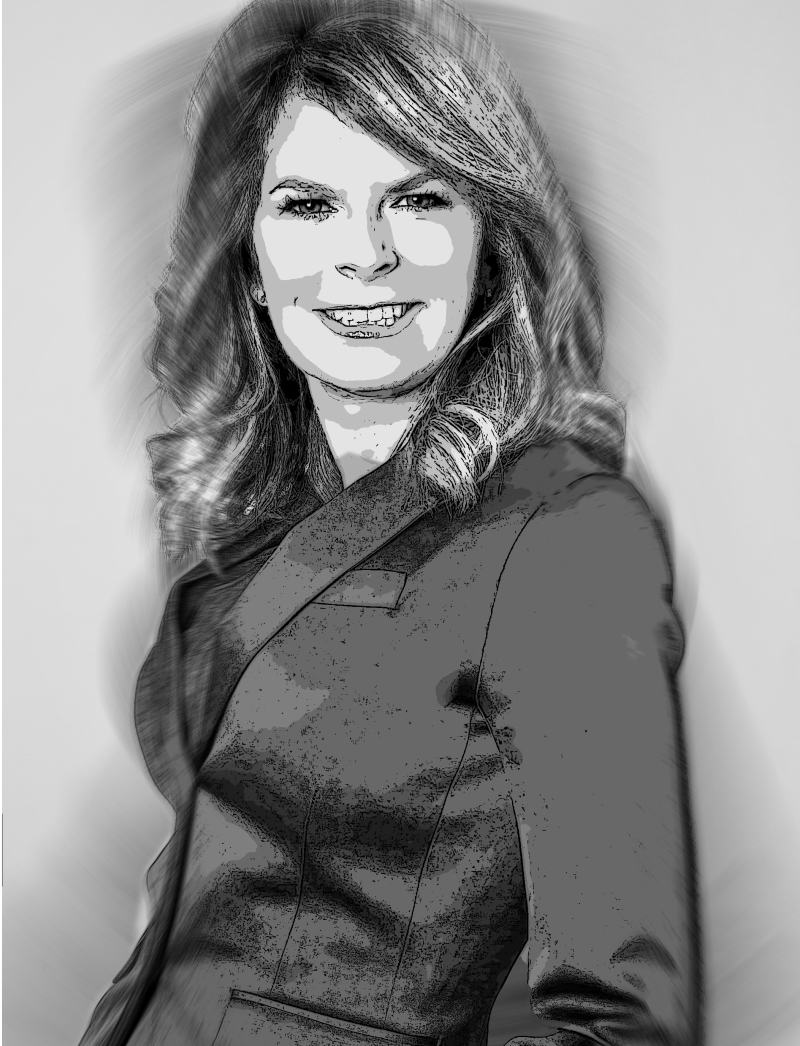 Company: Darktrace
Founders: Nicole Eagan (CEO), Poppy Gustafsson, Dave Palmer, Nick Trim, John Richardson, Jack Stockdale
Money Raised: $179.5 million
Investors: Insight Venture Partners, KKR, TenEleven Ventures
Why It Made the List: Darktrace applies machine learning to cybersecurity, a growing concern for businesses. For instance, last summer, attackers managed to steal data from a casino by hacking a fish tank that was connected to its network. The fish tank was connected so its temperature could be regulated, but it opened the door to a network hack. That's the type of problem Darktrace is looking to solve, using a combination of hardware and software sensors placed throughout the network to gather data and look for threats. Those sensors, which caught the fish tank attack, are backed by machine learning technology, developed by a team of founders that previously worked at British intelligence agencies MI5 and the GCHQ. That technology helps security analysts more efficiently spot and respond to these kinds of attacks.
With cyberattacks on the rise, more and more companies are looking to use AI to solve their security problems. While applying machine learning to security isn't a new concept, Darktrace's set of algorithms and technology appears to be taking off. Darktrace has had more than 3,000 deployments and seen 140% year-over-year sales growth. To continue that growth, the company raised $75 million in venture capital funding at a $825 million valuation last July. —Sarah Kuranda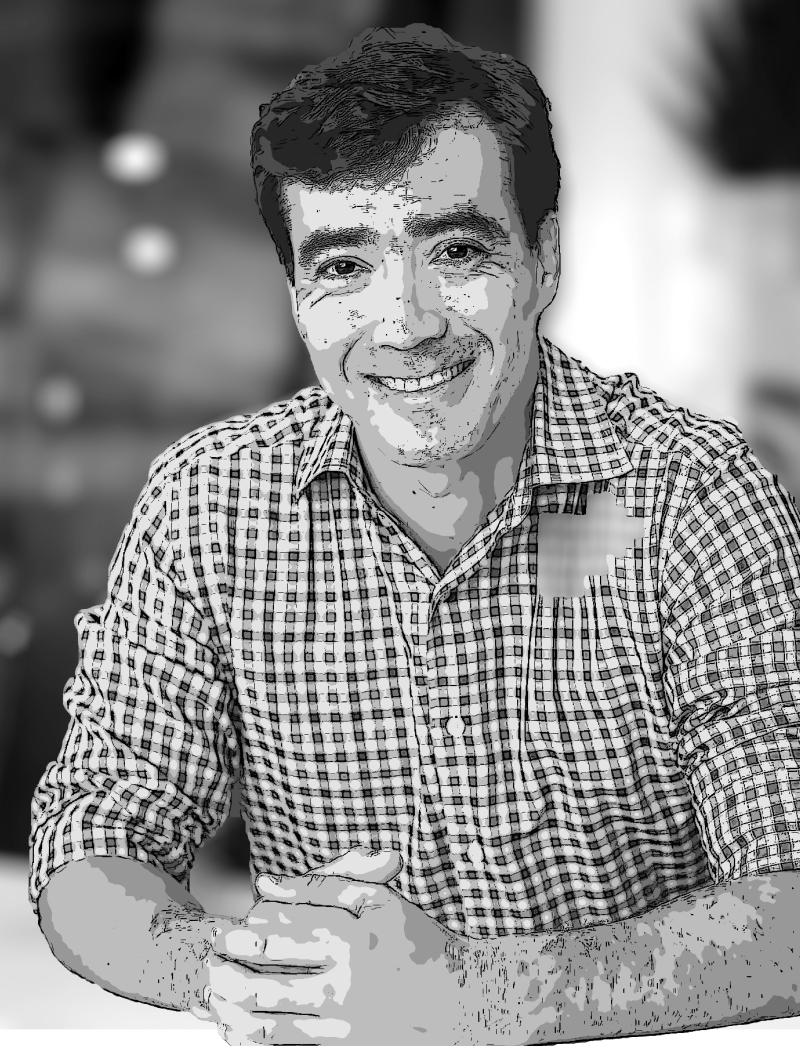 Company: Carta (formerly eShares)
Founders: Henry Ward (CEO), Manu Kumar
Money Raised: $68 million
Investors: Union Square Ventures, DFJ, Spark Capital,Social Capital, Menlo Ventures
Why it made the list: Carta, previously known as eShares, has found a way to make money from venture-backed companies putting off going public—a business sure to draw interest from private tech investors across the spectrum. The company has cornered the market for cloud-based software used by private companies to manage their cap tables, which track ownership stakes in a company. It also helps companies determine their 409a valuations, which are used to determine the value of employee stock awards. It strengthened that part of its business through the acquisition of Silicon Valley Bank's valuation unit, one of the most reputable firms in that area. It's also moved into portfolio management software for venture capitalists and other investors, including pension funds.
All that has led to fast growth. The company has increased revenue by more than 200% every year for the last four years, and expects to grow by that amount again this year, said chief strategy officer Sumeet Gajri. Forty of its private company clients are valued at more than $1 billion. The company is now generating annual recurring revenue in the tens of millions of dollars, although that's not yet at a scale that would justify its most recent fundraising valuation in October, which PitchBook pegged at $315 million (Mr. Gajri said that figure was "in the ballpark"). It also remains to be seen whether it can repeat its success in more nascent business lines, such as facilitating large secondary transactions by companies and signing on public company clients.
"If a company goes public, they can seamlessly transition to our public company platform. Our goal is to build the financial infrastructure that converges public and private markets," co-founder and CEO Henry Ward said in an email. Carta will likely raise money again this year, Mr. Gajri said. —Alfred Lee

>

>

>

Le startup più disruptive negli USA secondo The...