European Capital Markets Union (CMU). Due appuntamenti in Germania e Belgio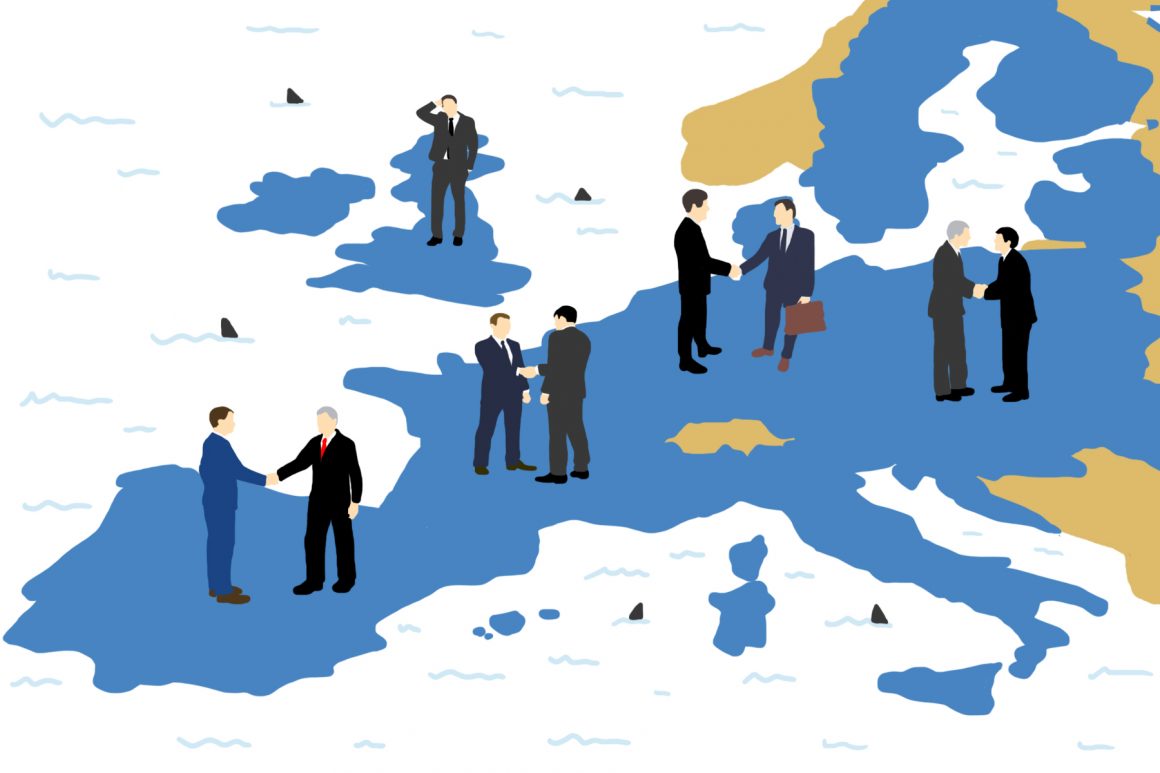 New Savers
Si annunciano in Germania e Belgio in novembre due importanti eventi relativi alla European Capital Markets Union (CMU).
European Capital Markets Union (CMU) – Update & Future
Wiesbaden (Germany) Conference: "European Capital Markets Union (CMU) – Update & Future"
A joint DSW (the leading German Investors' Association) – BETTER FINANCE International Investors' Conference focussing on the 'European Capital Markets' Union – Update & Future' will take place on 27 November 2018 in Wiesbaden, Germany.
The event features high-level Keynote speakers such as Verena Ross, CEO of ESMA (the European Stock Markets' Authority), Markus Ferber, Member of the European Parliament (MEP) and John Berrigan from the EU-Commission.
Other speakers and panellists will include CEOs and CFOs of DAX and M-DAX companies, international board members and institutional investors from around the world. Participants will discuss topics such as Investor Activism, the Board of the Future, Sustainable Finance and Companies in Transformation.
The conference will be held in English and is especially addressed to foreign investors, international board members, Corporate Governance Experts, IR Managers and Company Lawyers.
It will be followed by the Euroshareholders© Friendly Award for the best German (DAX30) company in terms of Managing Director's compensation.
More information on the DSW website.
EU Capital Markets 2024
EC Reviews Corporate Bond Markets and Sets Up Expert Group
On Wednesday 5th of December, BETTER FINANCE and FESE will host a joint conference on the future of EU Capital Markets. The "EU Capital Markets 2024'' conference will take place at the Hessen Representative Office in Brussels.
Confirmed speakers include Paulina Dejmek-Hack, Member of the Cabinet and Financial Advisor of the President of the European Commission, Olivier Guersent, Director-General for Financial Stability, Financial Services and Capital Markets Union at the European Commission and Martin Spolc, Head of Unit at DG Financial Stability, Financial Services and the Capital Markets Union of the European Commission.
The conference will focus on the major challenges EU capital markets face over the next five years: given the geopolitical challenges facing the EU, what does an ambitious CMU 4.0 need to achieve in order to truly deliver for investors and companies? What should be done to better foster retail investments into capital markets? What kind of Equity Markets Structure in Europe will deliver transparency, resilience and stability for European markets? How can European capital markets be competitive in a global context?
The first panel of the event will focus on how the CMU can best deliver for investors and companies in the EU. How successful has the CMU been so far? Given geopolitical challenges (Brexit, US) how are capital markets likely to change? How can a Sustainable Finance agenda complement and boost the CMU project? How does a PEPP need to be structured to actually deliver decent long-term returns and help fund the real economy? How can individual investors have more access to capital market investment products? How can company financing "made in the EU" be more competitive and effective?
In the second panel, experts and stakeholders will take a look at the Structure of Equity Markets in Europe. MiFiD II, following the financial crisis, was aimed at increasing the transparency, resilience and stability of European markets. Efficient price formation is key to value the real assets in an economy efficiently and to allow for the allocation of capital to the most productive use. Has MiFiD II yielded a market structure that delivers on these goals? Exchanges have been criticised for charging for market data: what is the value and cost of data and are the end investors treated fairly?
Amongst our guests will be senior representatives of BETTER FINANCE Member organisations, of FESE Member Exchanges, the European Parliament, the European Commission, Permanent Representations to the EU and trade associations who represent the interest of their members in this field.
Program: International Conference: EU Capital Markets 2024
/

/

/

 European Capital Markets Union...