Join us at Space Gallery St. Barth this Friday January 18th, in the company of legendary photographer Marco Glaviano. Enjoy a cocktail in the milieu of his work as we host an exhibition celebrating a selection of his photography through the various chapters of his career. The cocktail will also be an opportunity to preview for the first time his new and final book – 'JAZZ'

Marco Glaviano always longed to be a jazz musician and hence his passion led him to mingle with some of the world's best musicians – following them on tour where he recorded and photographed them on stage and in performance during the most prestigious festivals and concerts around the world. The book represents the most important collection of portraits of the most iconic jazz players ever produced. For any afficionado of jazz – the book is a must-have.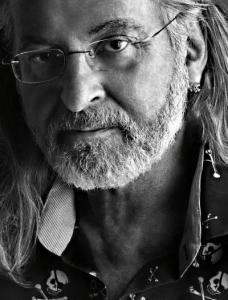 Glaviano began his career shooting in Milan and New York and launching there the careers of some of the world's most important supermodels including Cindy Crawford, Claudia Schiffer, Eva Herzigova and Paulina Porizkova. In 2016 he celebrated a landmark 50 years of his career with the launch of Glaviano 50.
Marco Glaviano lives and works between Milan and New York and is in considered one of the great photographers.
Contact the gallery to pre-order your copy of 'JAZZ'.
Space Gallery St Barth is open daily
10-1pm and 4-7pm
Carré D'Or, Gustavia (just behind Hermès)
[email protected]