Teen debit card Current now acts like a real bank account
Current, the app-controlled teen debit card that's managed by parents, is starting to look more like a bank. Today, the startup announced it's now adding to its debit account for teens support for routing and account numbers. That means working teens will be able to direct-deposit to their Current account their paychecks from after-school and summer jobs, then use the Visa debit card when they need to make purchases — including when shopping online.
The company first launched its debit card and app for teens and parents last year, with the goal of giving parents a more modern way to dole out allowances and reward their kids for household chores.
Through the app, parents can set chores, transfer funds and track their child's spending. They can also set limits on how the money can be used, including restrictions on the amount that can be pulled out of an ATM as well as ways to block spending by category — like blocking purchases at bars or airlines, for example.
Meanwhile, by offering the funds on a debit card, teens get a sense of autonomy as well as a way to practice money management and financial discipline.
Now, the company wants to better serve its teenaged users who are working outside the home.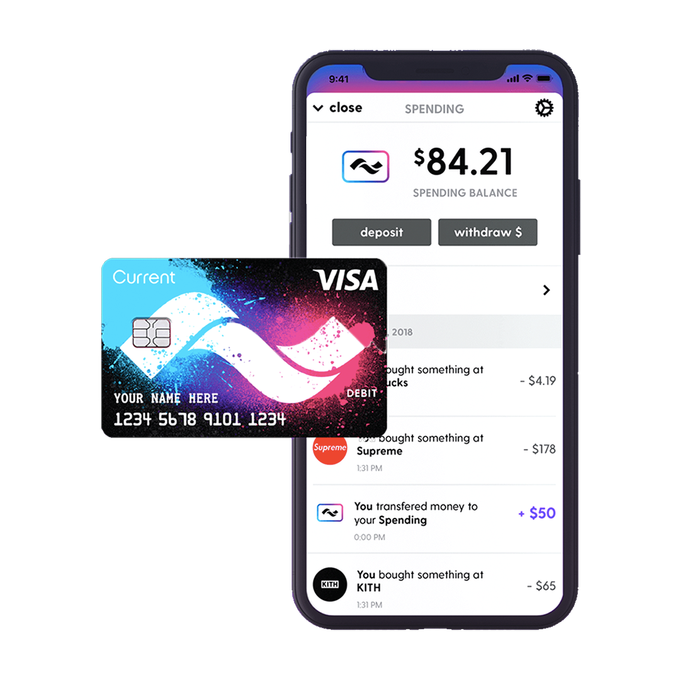 Today, traditional banks will offer accounts to teens in some cases — like if they have a recurring deposit from an employer, for example. But Current won't have the same restrictions, the company says. Teens who are earning money on their own — but not necessarily on a recurring schedule — can opt for Current instead.
"We have added these features in response to demand from our customers. As teens mature they find ways to earn money, with this generation more likely to begin at a younger age, and to start their own business or work in the gig economy," said Current founder and CEO Stuart Sopp. "The 'hustle' generation needs a way to deposit their earnings directly into their account, and pay and receive payment from e-commerce and advertising platforms," he added.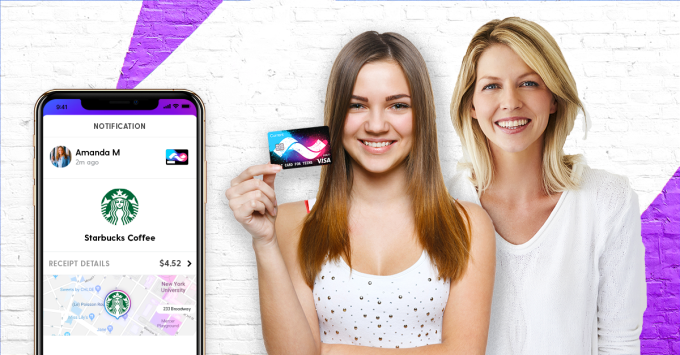 The launch of account and routing numbers follows Current's recent addition of instant transfers, which allows parents to immediately fund teens' accounts without a wait or any extra fees.
Soon, the company says it will add support for mobile check deposit, too.
The startup charges parents a $36 annual subscription for its service. It competes with other teen-focused solutions in the fintech space, including Greenlight Financial and those from traditional banks.
To date, Current has grown to 240,000 users – up 20% from the 200,000 mark it hit back in September. Its adult user base ranges from young parents in their 30's up to grandparents, it says, while the teens and young adult users range from 13 up to college students in their 20's.
Current is backed by $10 million from EXPA, QED Investors, Cota Capital, Fifth Third Capital and others.